Riverside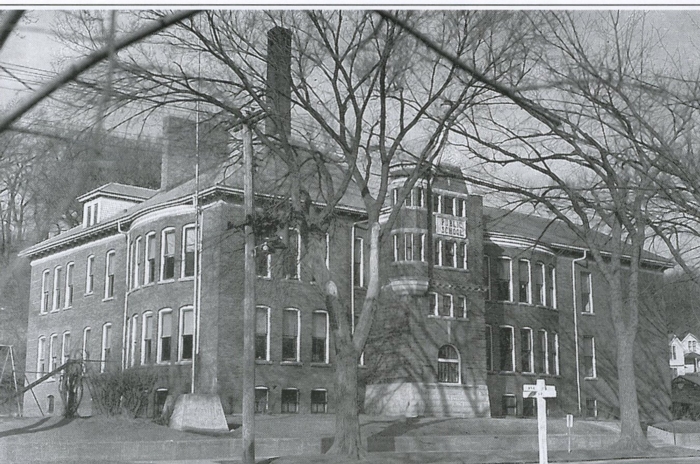 Photo courtesy Mr. Roger Natte & The Webster County Historical Society
NOTE: The following "History" of Riverside Elementary seems to be old and incomplete. Submitted Corrections would be appreciated.
The first school on the west side of Fort Dodge was held in a log cabin about half a block east and a little south of the present Full Gospel Lighthouse Church. This was about 1870 and at that time the west side was not within the corporate limits of Fort Dodge, and the closest school was out near the Webster County Home. So the parents on the west side joined together and rented the log cabin, equipped it, and hired a teacher. They met all the expenses themselves because they wanted their children to have an education. Some also attended the "little brick school", a two story building located on the corner of Second Avenue South and Eighth Street.
Sometime later, about 1875, when the west side became a part of the city of Fort Dodge, the school board rented a carpenter shop and arranged it into a schoolhouse. The location of this carpenter shop was on I Street.
In 1878 the school board built a one-room white frame building at 717 Avenue C. A white board fence surrounded this building and provided much fun for the children who attended this school. The boy or girl who could walk the entire length of this fence without falling was champion and felt greatly honored.
In 1893 the white frame building was replaced by a four-room brick building, to which four rooms were added five years later when there was a need for more space. The old white building was rebuilt into two church buildings on the west side. One part went into the old Riverside Methodist Church and the other part into the First Covenant Church.
In 1912 a kindergarten room was added to the building and in 1925 two more classrooms were added.
About 1916 the school board bought a large tract of the hillside for a playground. The hillside had formerly been used as a vineyard. The hillside playground is especially popular in winter when coasting and skiing are possible.
One of the rooms of Riverside School has been converted into an assembly and music room for use by both the children and the community. In 1943 another room was made into a very attractive all school library with fireplace, shelving, reading tables, and bulletin board facilities. Plans are underway to convert a basement room into an activity and physical education room.
Source: fortdodgehistory.com
Today, Riverside Early Learning Center serves approximately 150 students in preschool and transitional kindergarten. Our goal is to provide a safe, fun and stimulating environment where all kids can learn and excel. In addition to academics we stress the importance of character development through Positive Behavior Intervention Systems (PBIS).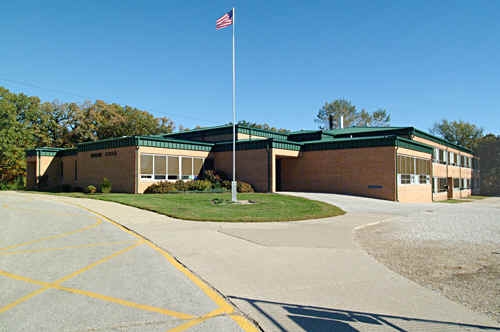 Mary Ann Birocci Haase
Ralph Bryan
Dennis Burke
John Conkel
Patricia Conrad Cuckie
Gary Edgerton
Dennis Geary
Steven Gumm
Harold Harris
Jeanne Heman

McDonald


Larry Josephson
Cathy Klass Halsrud
Ruth Magoon Houston
Dan Mahoney
Rebecca Myers Culver
Jana Sandeline Huebsch
Michael Schwering
Georgeann Svaleson Morrison
Julie Ulicki Mabe
Peggy Wearmouth Jones
David Wilson
Jeffrey Zinnel