1966 Camelot
Fort Dodge Senior High
Music Department Spring Musical
March 29, 31 & April 1, 1966

We were fresh from North & South Junior Highs when we became the Sophomore Class at Fort Dodge Senior High for the 1965/66 school year. It was a huge change for us, but we stood up to the challenge.
One of the highlights of our Sophomore year was having the opportunity to participate in the final musical production of Vocal Music Director Donald Walker's at FDSH. Our first High School year was Walker's last, and he and his cast did a magnificent job recreating the Broadway musical hit Camelot in our gymnasium.
Camelot is a musical by Alan Jay Lerner (book and lyrics) and Frederick Loewe (music). It is based on the King Arthur legend as adapted from the T. H. White novel The Once and Future King.
The original 1960 production, directed by Moss Hart and orchestrated by Robert Russell Bennett and Philip J. Lang, ran on Broadway for 873 performances, winning four Tony Awards and spawning several revivals, foreign productions, and the 1967 film Camelot. The original cast album was America's top-selling LP for 60 weeks.[1] The musical has become associated with the Kennedy Administration, which is sometimes called the "Camelot Era".

Production / Rehersal
Schedule & Details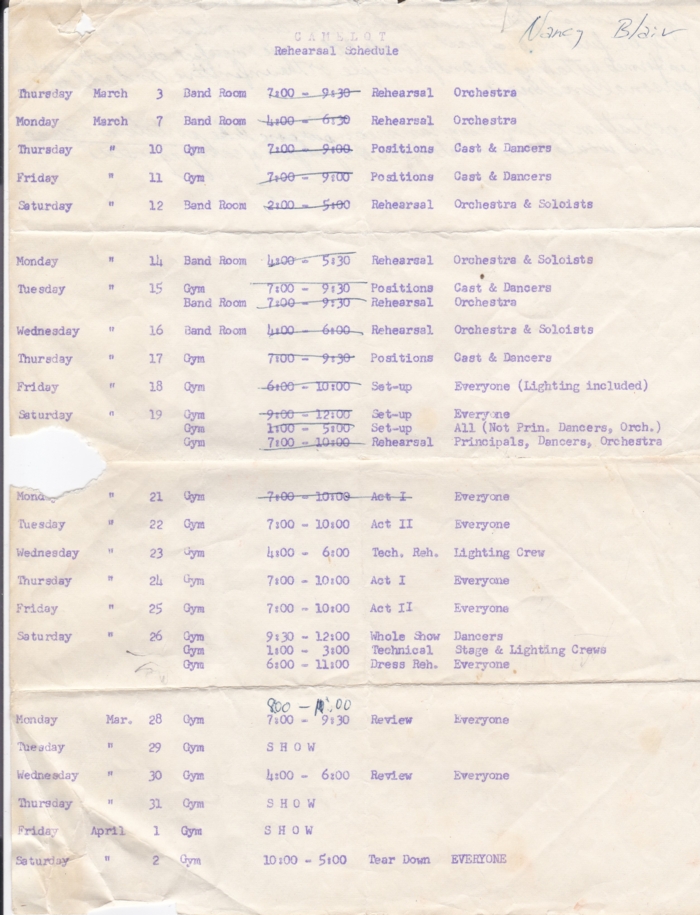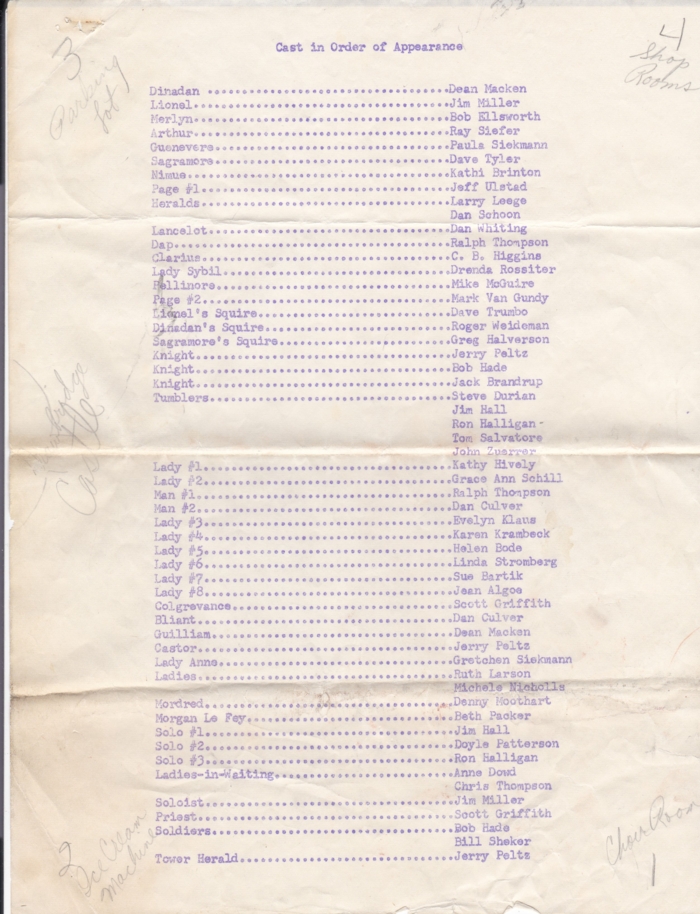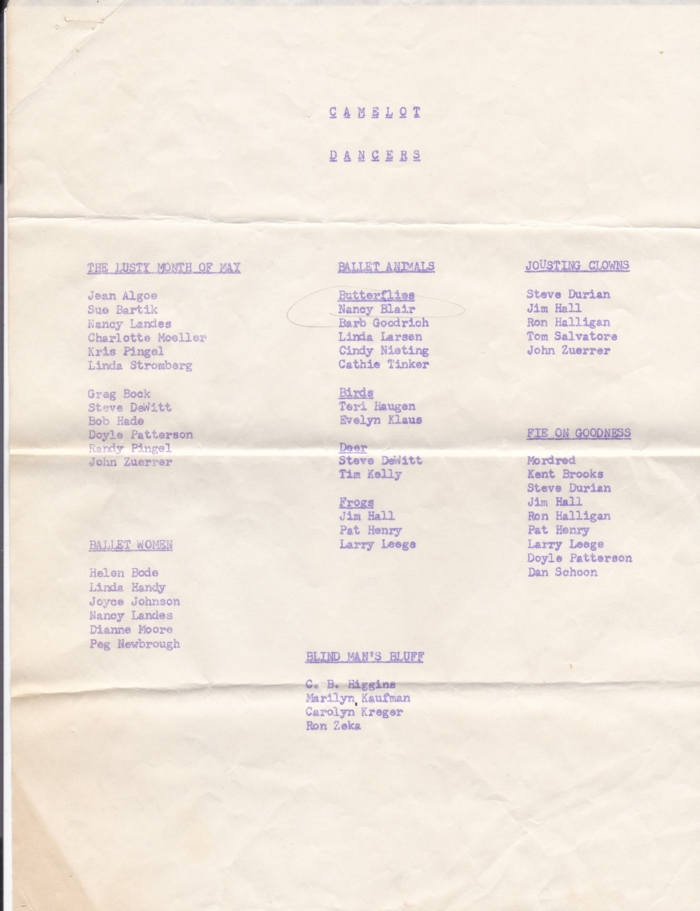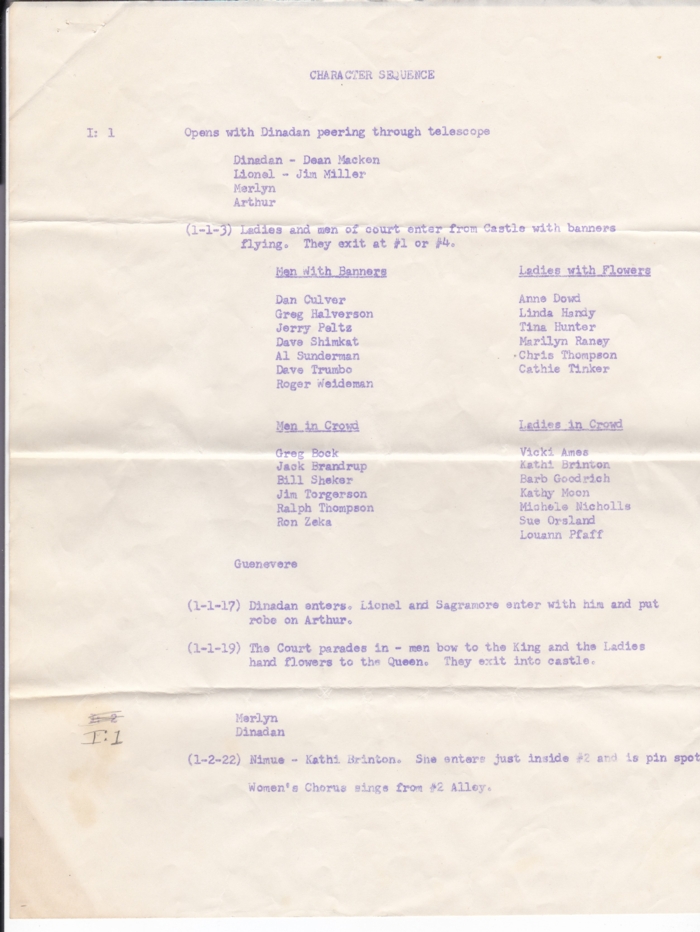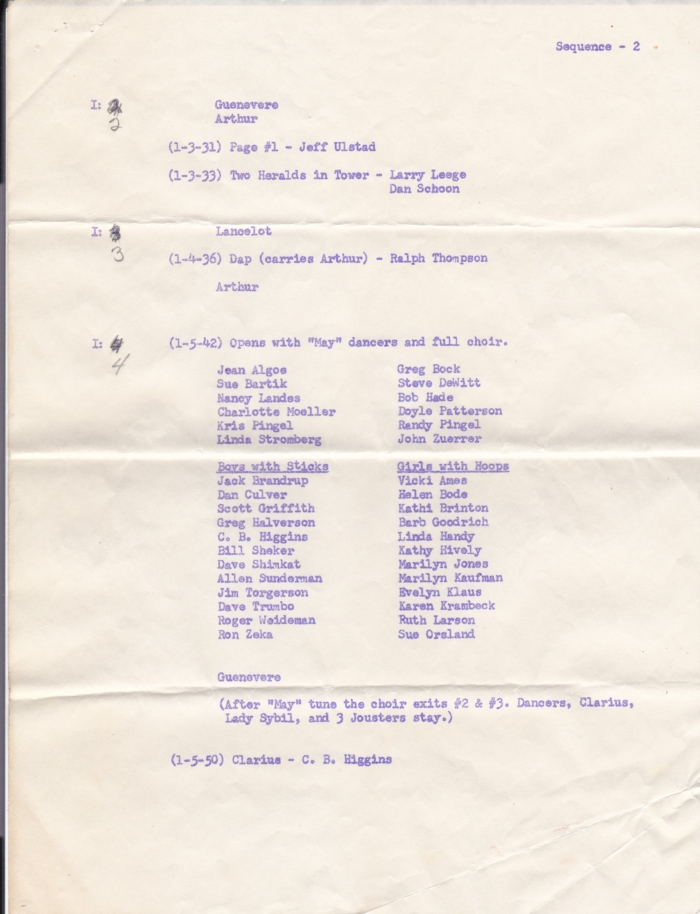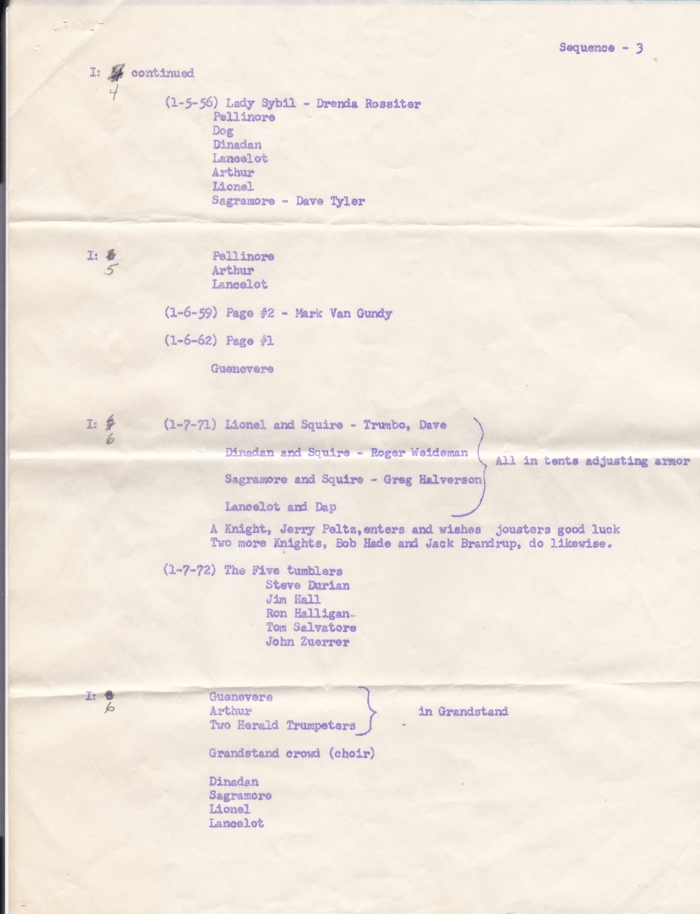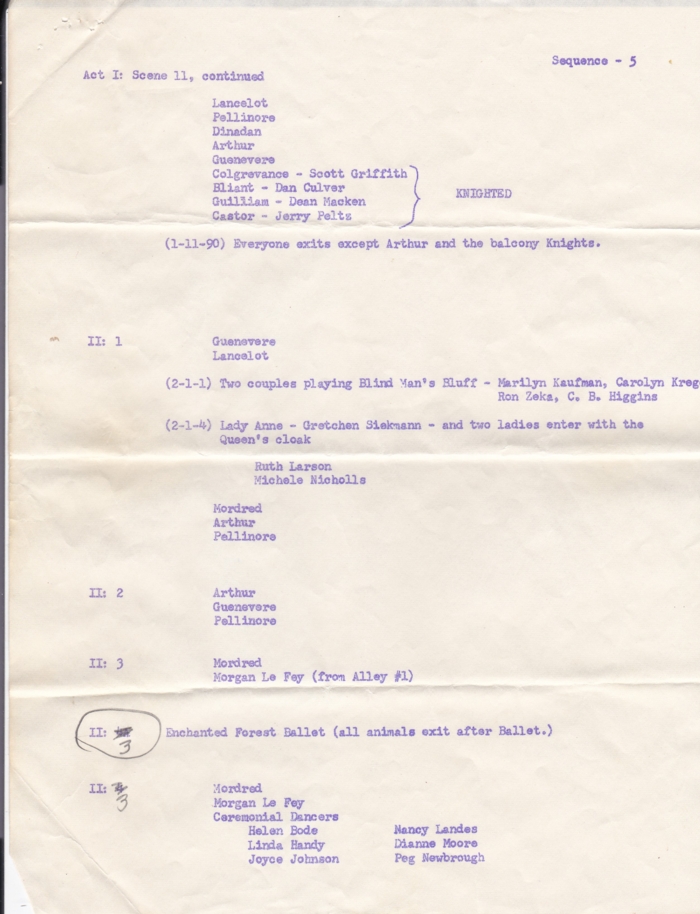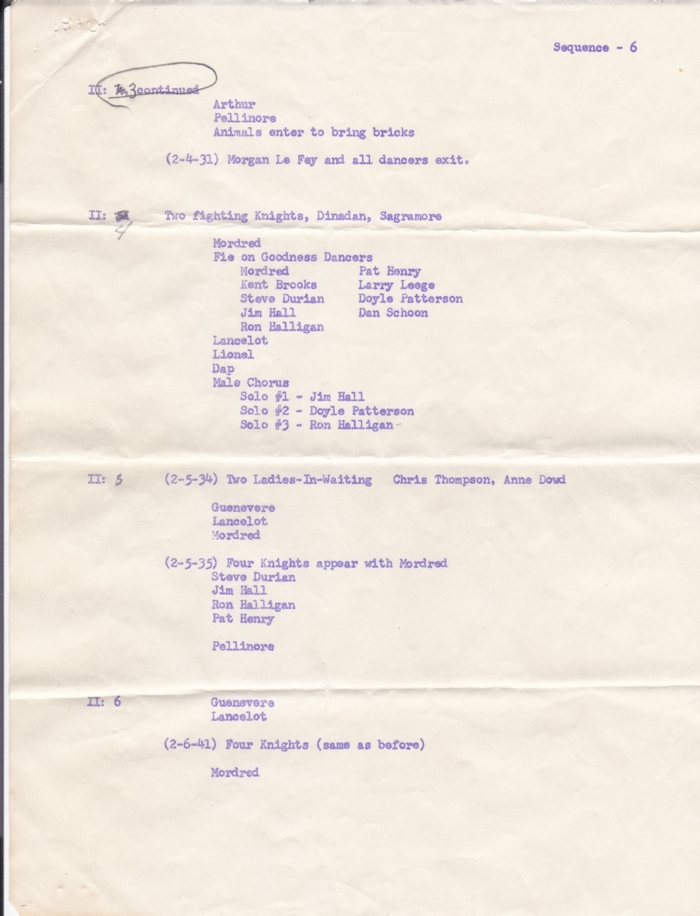 Thank you, Nancy Blair Meffe, for preserving this and allowing us to use it.

Program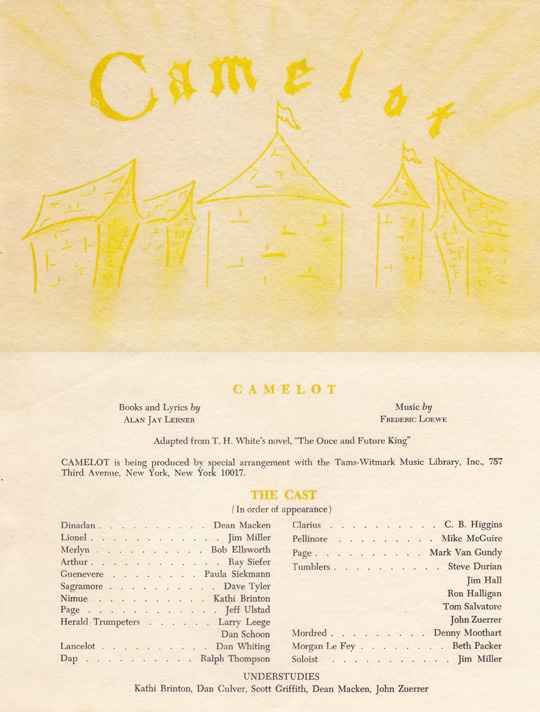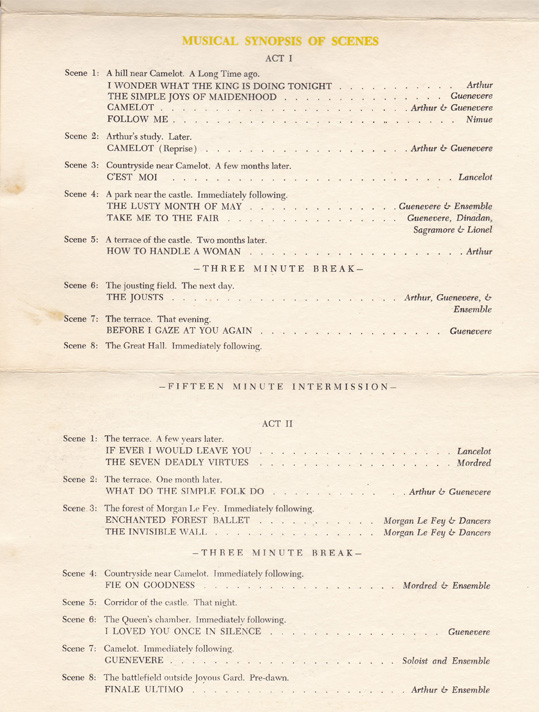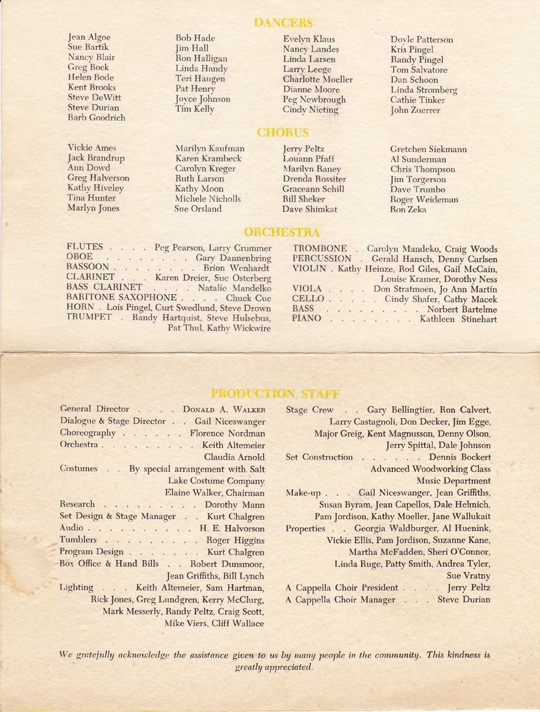 Thank you Nancy Blair Meffe (FDSH 68) for your foresight in
maintaining this treasure and allowing us to use it.

Our Director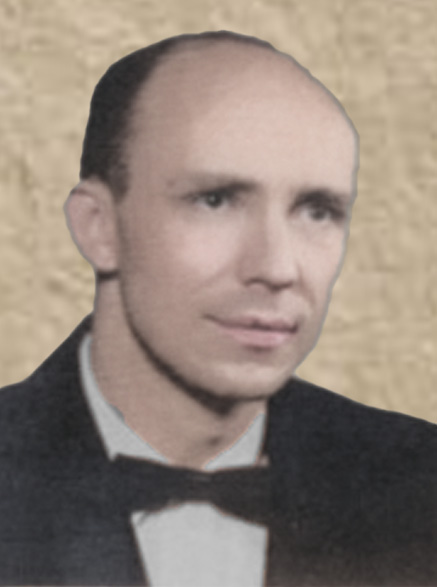 Mr. Donald Walker (B.A. M.M. Ed)