Cooper


Cooper Elementary School opened for the 1956/57 school year with grades 1 through 6. Kindergarten was added for the 1957/58 school year.
Fred N Cooper
1896-1947
In 1923, Mr. Cooper settled in Fort Dodge to take the job of physical director and athletic coach. He coached football, wrestling and track, producing many winning teams during his years with Fort Dodge High School. Coach Cooper coached the Dodger wrestling team to 9 state championships and 8 state runners-up. He coached 28 individual state champions, numerous collegiate all-Americans and Olympians. He remained in Fort Dodge until 1945. While in Fort Dodge, Cooper also served as vice commander of the eighth district American Legion and commander of the Fort Dodge Legion post.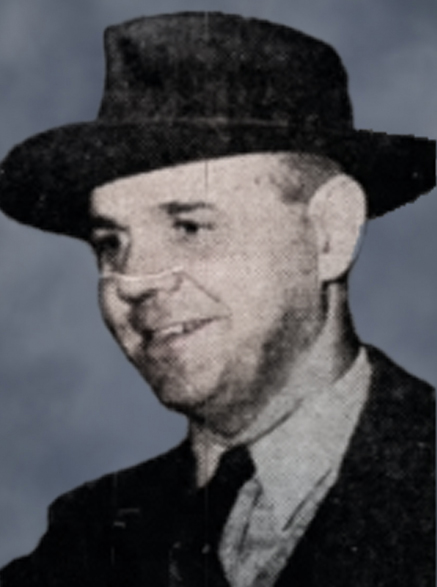 Fred N. Cooper
Many of Coach Cooper's athletes were named to All-State teams. In researching Coach Cooper, athletes last names such as Gargano, Muhl, Kuhn, Isaacson, Flowers, Brokaw, Gawtry, Castignoli, Heileman, Messerly, Bickford and Pickett often appeared. These are names of athletes who excelled for many generations to follow.
Mr. Cooper received his master's degree through a summer program offered by the University of Iowa. Mr. Cooper was named athletic director of FDSH and the junior college in 1930. When named Athletic Director, newspapers stated of Cooper that he was "One of the best wrestling coaches in America, and president of both state and national high school mat associations, Mr. Cooper will meet the unanimous approval of students, parents and Dodger athletic fans. He is a competent football coach and has a thorough knowledge of all sports. Not only is he respected and admired, but he is immensely popular with hundreds of boys in his gym classes and on his teams, by his fellow faculty members, and by everyone else with whom he has come into contact during his seven years in Fort Dodge."
Cooper also served as football and wrestling coach and physical training instructor. Under Cooper's leadership as Athletic Director, lights were added to the football field (Duncombe Field) in 1930 at a cost of $4,250 (approximately $65,000 in 2019 dollars), which allowed the games to be played at night. Also in 1930, 170 boys (1/3 of the total enrollment in the high school), went out for Fort Dodge High School and Junior College football.
Coach Cooper was a strict disciplinarian. He required attendance at all practices and in order to ensure players were at practice, he had each player sign in with his thumbprint next to his name on the roster. This prevented players from signing in for a team member. The consequences of forging a thumbprint were probably more severe than being absent from practice. The Associated Press got hold of this story, and it was carried nationally. Local Fort Dodge resident John Haire, in school in Pennsylvania at the time, reported reading this story in Pennsylvania.
Another story that is part of the Fred Cooper "lore" involved a student athlete who had misbehaved in class. His teacher called Cooper, then Athletic Director and coach, to the classroom to discipline the boy. Coach Cooper took the student out in hall and began reprimanding him. The students left behind in the classroom suddenly heard a loud banging against the lockers in the hallway. They knew their fellow student was really in trouble with Coach Cooper, and also knew that they had better behave in class. As time went on, it turned out that all Coach Cooper wanted to do was set an example with the misbehaving student – Cooper hadn't banged the student up against the locker, but had banged his own hands against the lockers to create a loud ruckus and to let the other students know that "he meant business."
Each year, a charity football game was held, often manned by former football players who had graduated from Fort Dodge High School. Proceeds from the game would benefit the Community Chest, the welfare association, the school administration and other local charitable organizations in order to provide food, clothing and shelter to the needy. Tickets were fifty cents; the local team would play local freshmen football college teams. It was reported that no complimentary tickets were given out, and the event played to a full house. At the 1931 Charity football game (played against Drake University's freshmen team), French dignitaries presented the Croix de Guerre to the Fort Dodge American Legion Drum Corps. The Croix de Guerre was a medal that honored the million French heroes of WWI and was presented to French military allies. 3,367 people attended this game, and raised $1,700 for charity ($32,355 in 2019 dollars).
Coach Cooper knew how to "get the job done". He was a "do-er", and his students and athletes knew they could depend upon him. Coach Cooper always wore a suit, further emphasizing the respect he held for his position and the level of respect he expected from his students and athletes.
Sometimes, transportation for the athletes wasn't available for sporting events. Coach Cooper coached during the Great Depression, and resources were scarce. In 1934, for example, Coach Cooper appealed to the public to drive the wrestlers to a meet in Sac City. The school would provide the gasoline and oil for the trip and admittance to the meet for the drivers. He was often known to be "in the trenches" with his athletes. One year, Coach Cooper broke two ribs while wrestling with a student during practice!


SCHOOL PRINCIPAL: Lucille D. Schnurr
John Baldwin
Delmer Blankenhagen
Deborah Carr Stockey
Peter Gunderson
Marilyn Hanson Yoder
Sam Hartman
Hadley Jenner
Nancy Lynn Kmett
JoLyn Magnusson Cataldo
Kent Magnusson
Chuck Malmberg
Karen McIntyre Miller
Jo Dena McNally Burzlaff
Elizabeth Packer Brethorst
Steve Richardson
Sheri Romig Jergens
Robert Schmeling
Carol Schubert Alton
Jeff Stroud
Carol Thompson Lennon
Shelley Williams Sanders


"CLICK" above to
View and / or dounload a PDF copy.