2021 VETERANS PAGE * **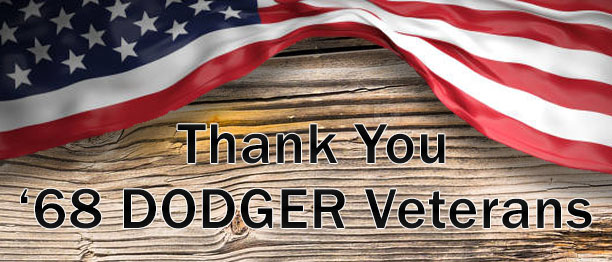 These Veterans;
Our Friends,
Our Classmates
and all DODGERS
Are truly Heroes!
Thank you for your sacrifices and your
service for our
freedom!


"A hero is someone who understands the
responsibility that comes with his freedom."
Bob Dylan



Our 2021 Veterans Day Video / Slideshow
CLICK on image below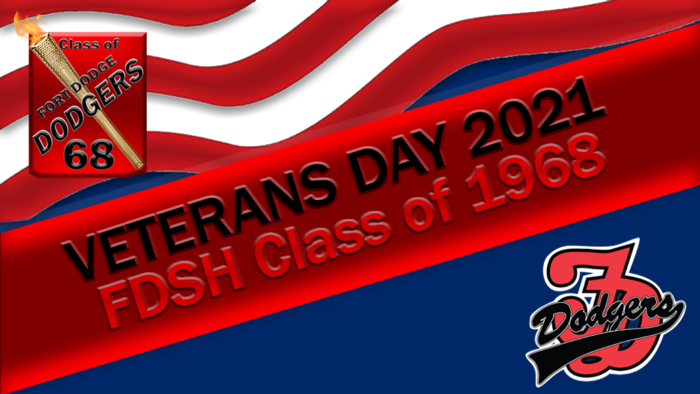 See the 2021 MESSENGER Veterans Day Supplement

"CLICK" on image above


Webster County
Veterans Memorial Park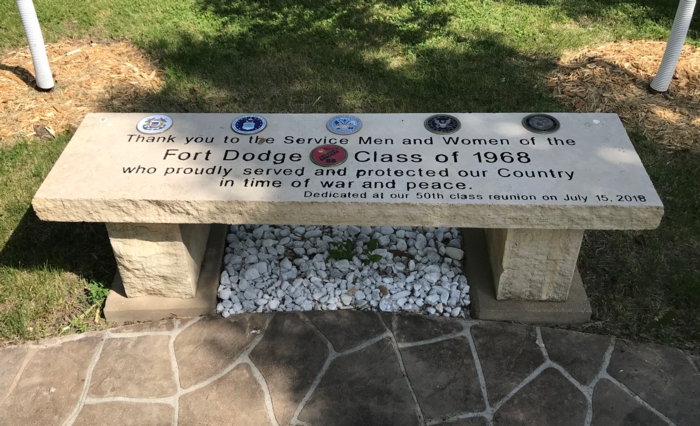 Within the Webster County Veterans Memorial Park and positioned beside the Webster County Fallen Warrior Monument sits your bench dedicated to your Classmates who "... proudly served and protected our Country in time of war and peace."
A project undertaken during the planning of your 50 Year Reunion, you and your Classmates whole heartedly "stepped up to the plate" and quickly funded commissioning the building of this bench, two trees to set behind it, and some funds to help with upkeep in the park. The bench was dedicated on the closing day of our reunion, Sunday July 15, 2018 at 12:00 noon.
This beautiful park is funded and maintained by the Fort Dodge Noon Sertoma Club. Absolutely NO TAXPAYER FUNDS are spent on this park.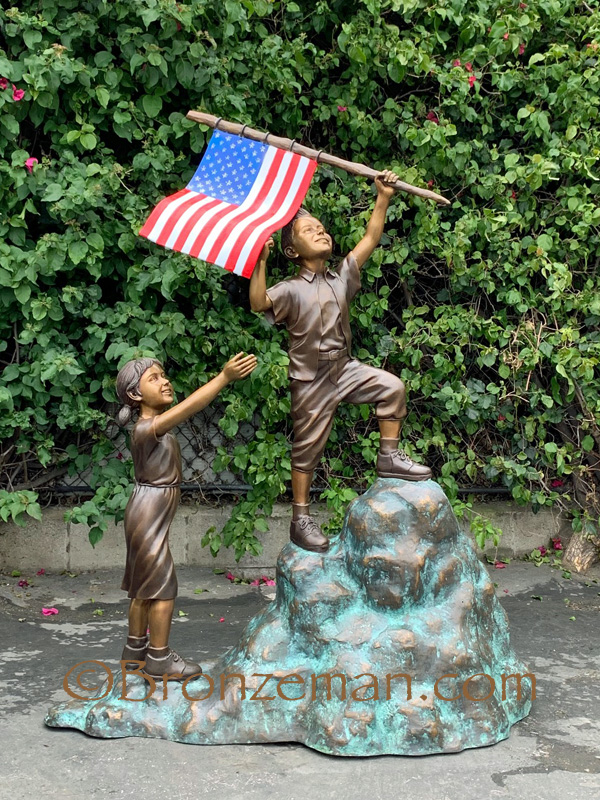 "LAND OF THE FREE" Statue
In July of 2021 we were given the opportunity to help with a new statue to be added near our bench.This beautiful statue, The Land Of The Free", will be placed just to the north of your bench. We combined this with our Veterans Day fundraising campaign and again - the FDSH Class of '68 Classmates really stepped up to make a very significant contribution to the realization of this statue. Plans are to set the base & foundation this fall 2021 or early spring 2022. It is hoped that the remainder of the funds can be raised by the summer of 2022 so the statue can be in place by Veterans Day 2022.
Thank you FDSH '68 DODGERS!
And to all our Classmate Veterans -
Thank you! - We are proud of you!

PAGE UPDATED 01/12/2022