Carpenter



Barbara Mason Johnson
Mark Messerly
Dale Morris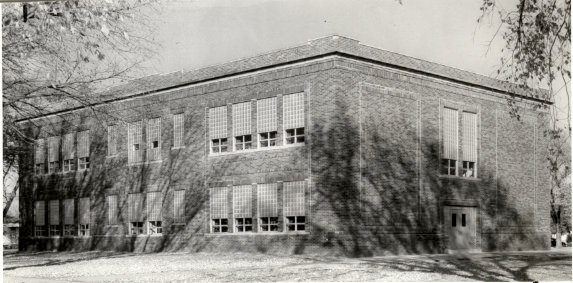 Photo courtesy Mr. Roger Natte & The Webster County Historical Society
Carpenter School has the honor of being named for ex-governor Cyrus Clay Carpenter, the teacher of the first public school in Fort Dodge. In 1925 a bronze plaque of the Gettysburg Address was presented to the school by the Sons of Union Veterans and its auxiliary in cooperation with Carpenter's Parent Teachers' Association. The governor of Iowa in 1925, as well as the mayor of Fort Dodge, were present when the presentation was made. A picture of Governor Carpenter was presented to the school by the Carpenter family.
The school was completed in 1917. Since then the enrollment has more than doubled. The school close in 19?? and now serves as the home of the Early Childhood Center that provides childcare and afterschool programs for children from infants to age 12.
Source: fortdodgehistory.com
Cyrus C. Carpenter
Cyrus C. Carpenter was Iowa's eighth governor. As a county land surveyor, military officer, governor, and U.S. congressman, Cyrus Carpenter was a prominent figure in Fort Dodge history. Born in 1829 to Asahel and Amanda Carpenter in Hartford, Pennsylvania, Cyrus was one of eight children, of whom only 4 survived past infancy. The Carpenter name was renowned in the Hartford area due to Cyrus' grandfather being regarded as one of Hartford's "founding fathers."
After the death of Cyrus' parents – Asahel in 1842 and Amanda in 1843 – Cyrus and his brothers lived with various relatives in the Hartford area. Cyrus Carpenter was educated in the common schools in Pennsylvania and at the Hartford Academy. He attended school for three to four months a year, teaching in the winters and working on a farm in summers to pay the Hartford Academy where he attended school. Education was always a necessity for Mr. Carpenter. In 1849, Cyrus taught school at the Hartford Academy. He left the academy in 1851 and moved westward, out of Pennsylvania. He stopped in Johnstown, Ohio, where he taught in a nearby country school. By 1854 Carpenter had grown restless, and like many other Ohioans, he packed his belongings and left for Iowa.
Carpenter's journey to Iowa included traveling by foot and stagecoach across Ohio, Indiana, and Illinois; by steamboat to Muscatine; by stagecoach to Iowa City; and by foot to Fort Des Moines.Although Fort Des Moines was regarded as a growing community, Carpenter was unable to find employment. Despite the promise of the growing community at Fort Des Moines, he found jobs scarce. After hearing of Fort Dodge 85 miles to the north, he struck out on foot for the northern fort. He found work as a surveyor on his first day in the small Iowa frontier town that would remain his home for the rest of his life. In 1854, an effort was made to have a school and C. C. Carpenter was employed as Fort Dodge's first school teacher and he helped opened the first school in Fort Dodge. During this period, Carpenter also studied law with hopes to land in the profession one day.
In 1855 Carpenter won his first public office as county surveyor. In addition to his surveying work, he soon became involved in the activities of the expanding Iowa Republican Party. In March 1857 Carpenter offered his assistance to the relief expedition to aid the settlers who had been attacked by Sioux renegades near Spirit Lake. By the conclusion of the relief expedition, Carpenter had become a fixture in the community's social and political life. In the fall of 1857 the Republicans of the district that included Fort Dodge had taken notice and nominated Carpenter as their representative to the Iowa General Assembly. Despite strong competition from Democrat John F. Duncombe, Carpenter won the election.
​During the Civil War, he was commissioned a captain, and rose through the ranks to colonel. At the outbreak of the Civil War, Carpenter was appointed Commissary of Subsistence, responsible for feeding Union troops. His orders included supervising the feeding of the Army of the Mississippi under the direction of General Pope in preparation for the advance on Corinth. He also served under Generals Rosecrans, Dodge, Grant, and Logan. On a 20-day furlough, he married his longtime sweetheart, Susan Kate Burkholder, in Fort Dodge on March 14, 1864.
At the conclusion of the Civil War, Carpenter was elected register of the State Land Office and served two terms dealing with public domain and land title issues. With the Republican Party well entrenched in Iowa after the Civil War, Carpenter's political capital grew, culminating in his nomination for governor at the Republican Party State Convention in 1871. Carpenter won the election by a majority of over 40,000 votes. He was reelected in 1873. A highly popular governor, Carpenter is remembered for pushing to produce more industry in the state. He advocated for education at the State University and its great department in agriculture. As Governor of Iowa, he risked alienating powerful forces in his party by promoting railroad regulation, and he signed Iowa's Granger Law of 1874. The "Granger laws" which regulated railroad legislation were passed, and problems involving farmers and discriminating rates were also dealt with by Governor Carpenter.
After leaving the Governor's office, Carpenter continued to stay active in public service. He accepted an appointment as Second Comptroller in the U.S. Treasury Department and subsequently, in 1878, as railroad commissioner. He also served two terms as a U.S. congressman (1879-1883), one term in the Iowa General Assembly (1884-1885), and several years as Fort Dodge's postmaster. As a congressman, he was a vocal supporter of an unsuccessful effort to raise the Department of Agriculture to cabinet level and a successful effort to divide Iowa into two judicial districts. Otherwise, he seldom participated in House debates.
After retiring from public service in the later years of his life, Cyrus Carpenter was engaged in the management of his farm and in the real-estate business in Fort Dodge. Cyrus Clay Carpenter succumbed to a recurring kidney ailment at his home in Fort Dodge at the age of 68. Governor Cyrus C. Carpenter died on May 29, 1898, and was buried in the Oakland Cemetery in Fort Dodge, Iowa.
Sources:
*
*University of Iowa – Iowa Press Digital Editions