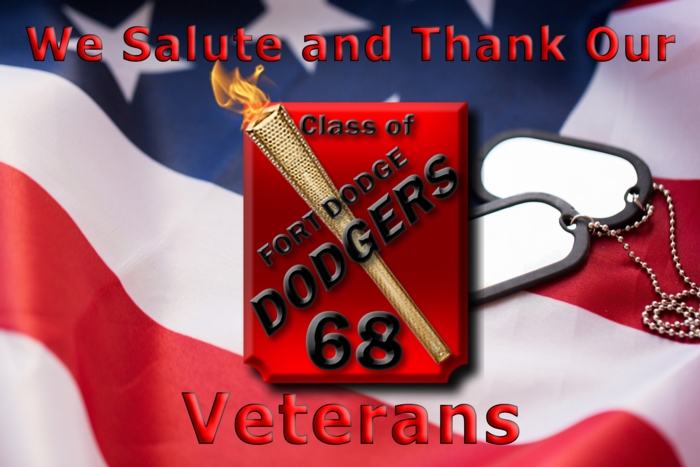 Our DODGER Veterans
Mark Anderson, Charles Anderson, James D. Baedke, Larry Bjerke, Delmer Blankenhagen, Kevin Bowers, Daniel Brown, Dan Brust, Gary Buffum, Dennis Burke, Jerald Butterworth, Stephen Cabbell, John Conkel, Doug Dahlke, Charles Dally, Claude Dally, Ronnie Dencklau, Steven Drown, Steven Echelberger, Edward Finch, John Flattery, Bruce Friesth, Dennis Geary, Charlie Geer, Edwin Gilbert, Jose Grady, Sam Hartman, Kenneth Heinze, Terry Hill, Dale Hill, Michael Hoover, Bruce Jochims, Lant Johnson, Carol Johnson Wawrzyniak, Rick Jones, Larry Josephson, Robert Klinger, Rodney Koester, Bill Koller, Daniel Lage, Robert Larson, Duane Lindner, Craig Lindstrom, Steven Lundberg, Gregory Lundgren, Larry Maas, Kent Magnusson, Chuck Malmberg, Danny Markley, Ronald McDowell, Wayne McMannus, Michael Michehl, Bruce Morrison, Pamela Mulvihill Tinsley-Espinosa, Michael Murray, Brian Nelson, Craig Nelson, Bob Nowell, Randy Peltz, Jim Peterson, Ray Pickett, Mike Pratt, Wendell Pugh, David G. Quillen, Fred Reese, Rick Ruby, Tom Ruge, Robert Schmeling, Dan Schoon, Michael Schwering, Bruce Torkelson, Dave Trupe, James Weiss, Glen W. Wessel, Robin White, Paul Willey, David Wilson, Jerry Witte, Dennis Zeka.
Thank you for your service!
Home Page Visitor Count: 56,486

Good Morning Dodgers! Here are your Morning Home Room Announcements for the day.

The list below indicates your Classmates who are celebrating their birthdays in approximately the next 30 days. "CLICK" on their name below and send them a personal Birthday Greeting.