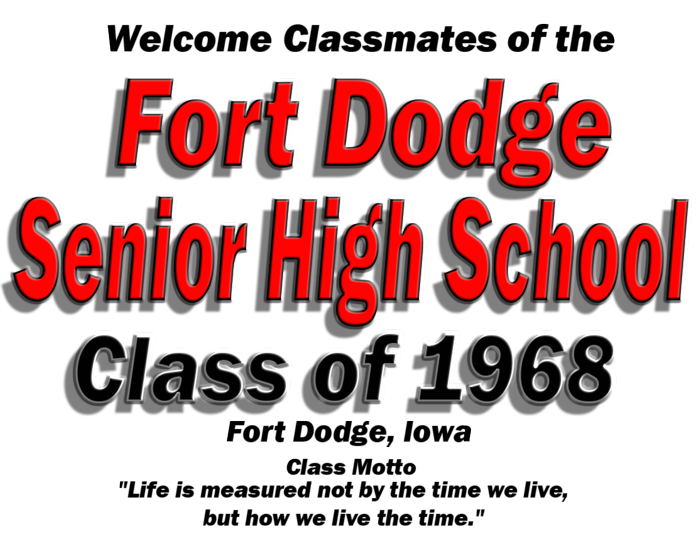 IT's SET!
Reunion details RIGHT HERE
Remember always: Stay Safe - Stay Healthy - and Have a Great 2018!
---
Site Administrators:
Sam Hartman sam@fdsh68.com
Bruce Jochims bruce@fdsh68.com
Norma Wieser (Adson)
Home Page Visitor Count: 42,787

Good Morning Dodgers! Here are your Morning Home Room Announcements for the day.
To send your Classmate a Birthday Greeting, "CLICK" on their name below and send a Birthday Message to them.