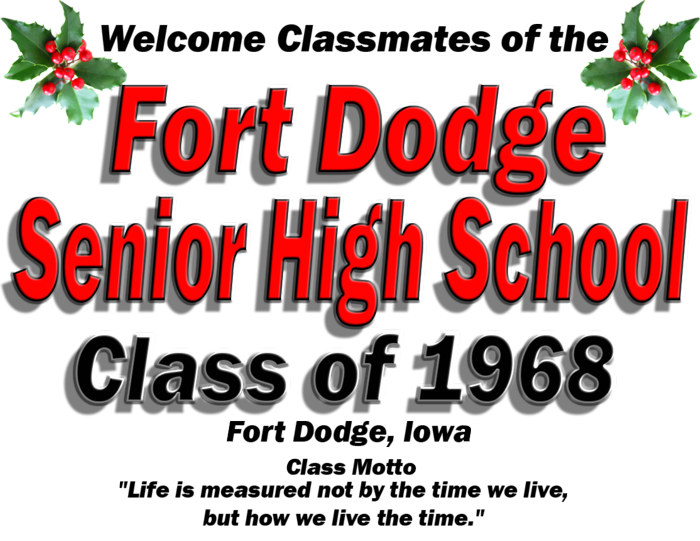 ---
---
---
Site Administrators:
Sam Hartman sam@fdsh68.com
Bruce Jochims bruce@fdsh68.com
Norma Wieser (Adson)
---
Good Morning Dodgers! Here are your Morning Home Room Announcements for the day.
ANNOUNCEMENTS
Do you know how to contact: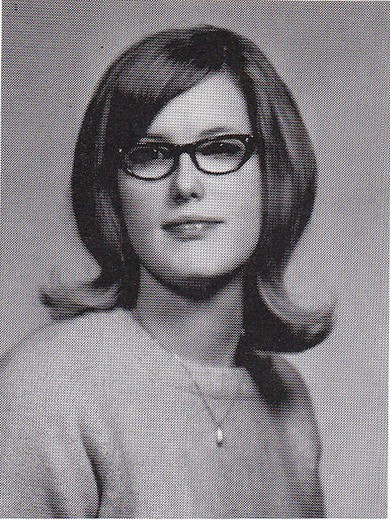 Alice (Pat) H. Logan
Parent: Mrs James F. Logan
Father passed away: Nov. 4, 1967
High School Home: 602 S 17th St
You must be logged in to submit this survey. Please use the login box in the upper right corner.
| | |
| --- | --- |
| 1) | Please enter any contact information for Alice Logan that you might have. (IE: Address, Phone, City, State, Email, Facebook, etc.) ---Click SAVE MY SURVEY to submit your information |
DECEMBER BIRTHDAYS
Delmer Blankenhagen 12/3
(*) Judith Moll 12/7
(*) Edna Jonas 12/8
Sandra Skophammer Altman 12/8
Cathy Klass Halsrud 12/10
(*) Cynthia Albright Youngquist 12/11
Steven Inman 12/14
(*) Susan Graves Berreth 12/17
Robert Larson 12/19
Roy Tudor 12/21
Carol McKnight Sprouse 12/22
(*) Sharon Montgomery Ham 12/23
(*) Ray Pickett 12/23
(*) Patricia Holstein Park 12/26
Stanley Baker 12/29
Dale Hearn 12/29
(*) Hasn't joined us here yet but "Birthday Greetings"
can be sent to our classmate on Facebook along with encouragement to join us.
Edna Jonas

Sandra Skophammer Altman
You may "click" on the name to send a private and direct Birthday Greeting to your classmate.
Reunion Memories

YEARBOOK MEMORIES