LATEST UPDATES:
Veteran Bench Deducation with Class Veterans - "Class of 68 Veterans Page" - 07/15/2018
Added "Class Directory 2018" Page in the Left Navigation column - 07/15/2018
Revert to "Post Reunion" Front Page
Addition to "Butler Grade School" Page - 07/14/2018
LAST CHANCE! "Order Reunion Photo DVD" Form - Front Page ORDER BY 7/31
Addition of "Newsletter" Page (Top of Left Navigation Column) - 07/01/2018
Addition & modification of "Class of 68 Veterans" Page - 07/12/2018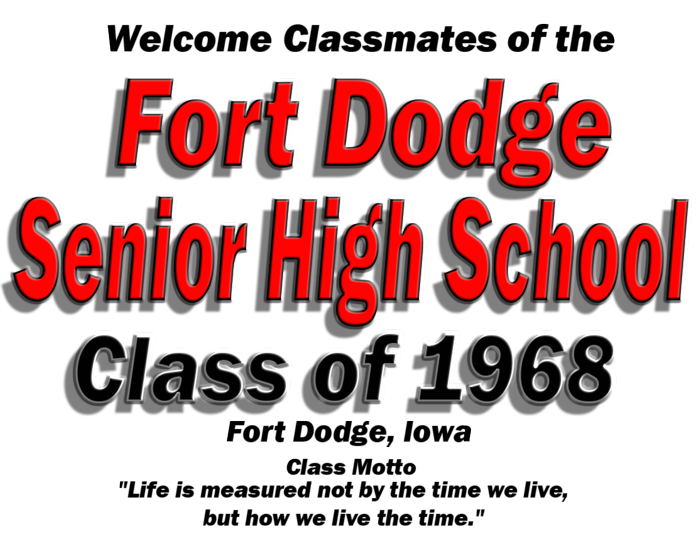 ORDER YOUR PHOTO DVD NOW
If you attended our reunion, this DVD will make a great memory package of your weekend back "home". If you weren't able to attend your reunion, this DVD will make a great electronic picture album of both the Friday and Saturday events. Take a look at the photos from our 2013 reunion (Left Column. "Reunion Pictures".
"CLICK" Image Below to download your order form

Remember always: Stay Safe - Stay Healthy - and Have a Great 2018!
---
Site Administrators:
Sam Hartman sam@fdsh68.com
Bruce Jochims bruce@fdsh68.com
Norma Wieser (Adson)
Home Page Visitor Count: 49,406

Good Morning Dodgers! Here are your Morning Home Room Announcements for the day.

The list below indicates your Classmates who are celebrating their birthdays in approximately the next 30 days. "CLICK" on their name below and send them a personal Birthday Greeting.