Veterans Day Project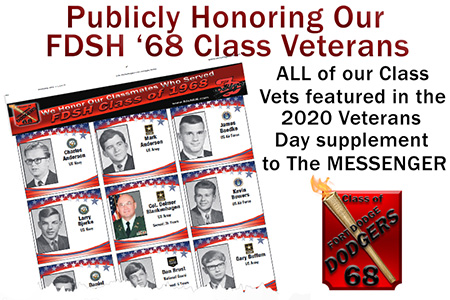 On Veterans Day, we honor ALL those men & women who have served their country in war or peace. Our Fort Dodge Senior High Class of 1968 has many that are among this group.
Every year on Veterans Day, the MESSENGER, our Hometown Newspaper, publishes a special section that honors area Veterans that have been submitted to them. Their fee for inclusion in this supplement is a minimum of $5.00 and the MESSENGER donates 100% of the fees collected to the Webster County Freedom Flight program to fly area Veterans to Washington DC to see the memorials.
Last year our FDSH Class of '68 Classmates raised enough funds to include all of our identified Class of '68 Veterans in the supplement (4 of the 10 pages were dedicated to our Class). We made an impressive statement honoring our Veterans that was talked about around town - plus we were able to donate $750.00 to the Freedom Flights. This year we are shooting for a goal of $1000.00.
If it is at all possible, won't you please join us to help our Class honor our FDSH Class of '68 Veterans on Veterans Day - plus send some Veterans on a memorable trip to Washington DC?
The closing date for this fundraiser will be October 29, 2020.
Thank you very much!
"Click" on the GoFundMe to donate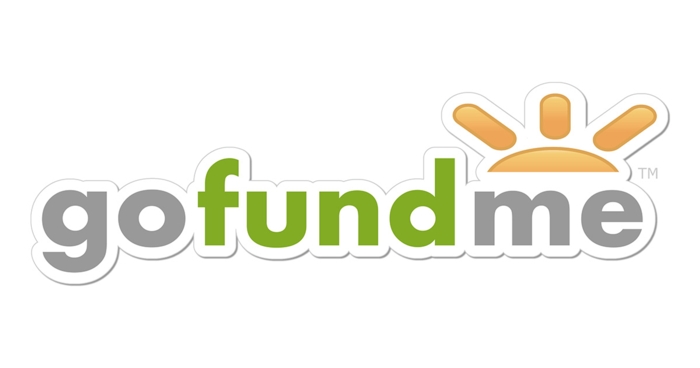 -- or --
Mail a check payable to the "Fort Dodge Messenger"
(write FDSH68 Veterans" on the memo line)
amd send it to:
Sam Hartman
2300 10th Ave N
Fort Dodge, IA 50501-2804