Memorabilia Room
FDSH Class of 1968
MUSEUM - Memorabilia Room
VIBRATIONS LITERARY MAGAZINE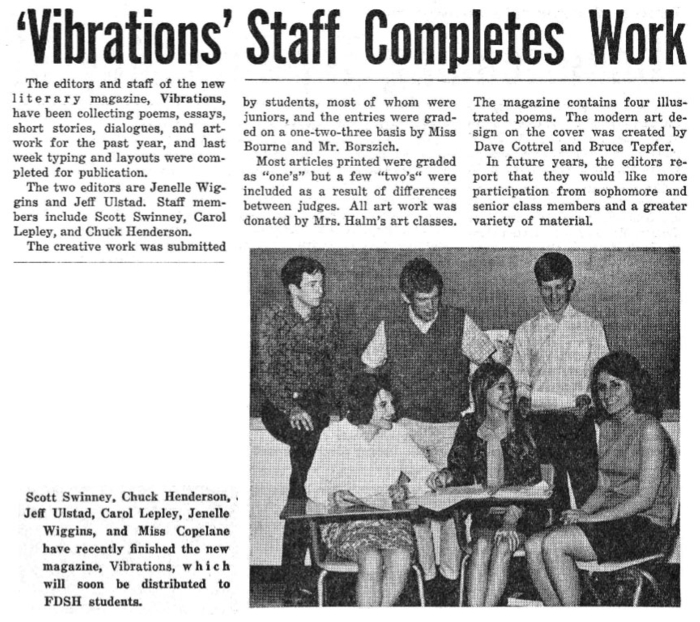 (CLICK on the cover below to read and/or download the magazine)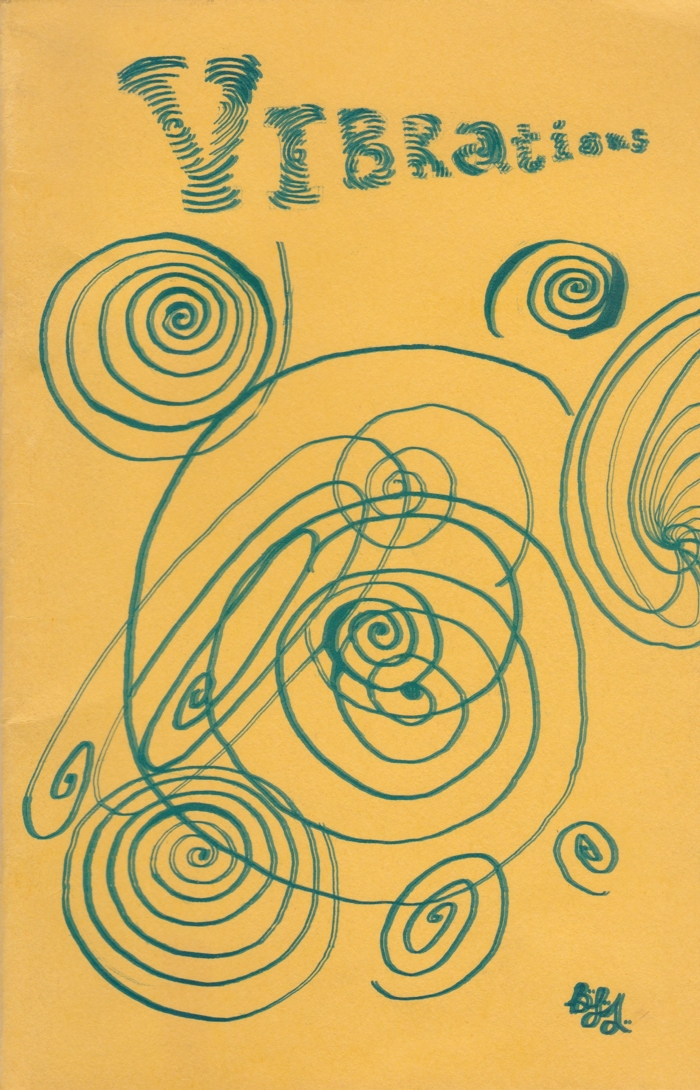 BUTTONS THAT WE WORE
Homecoming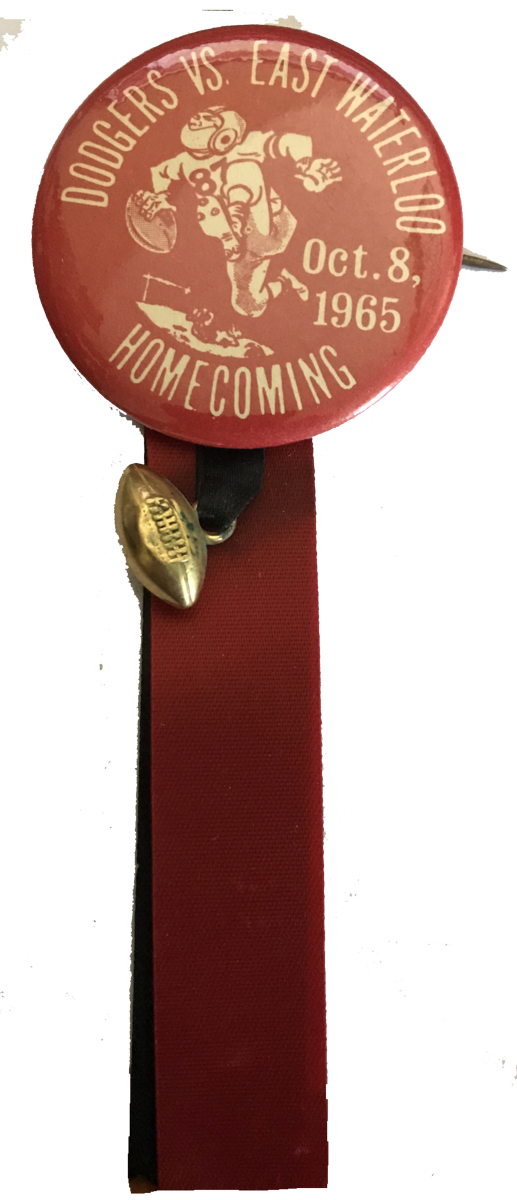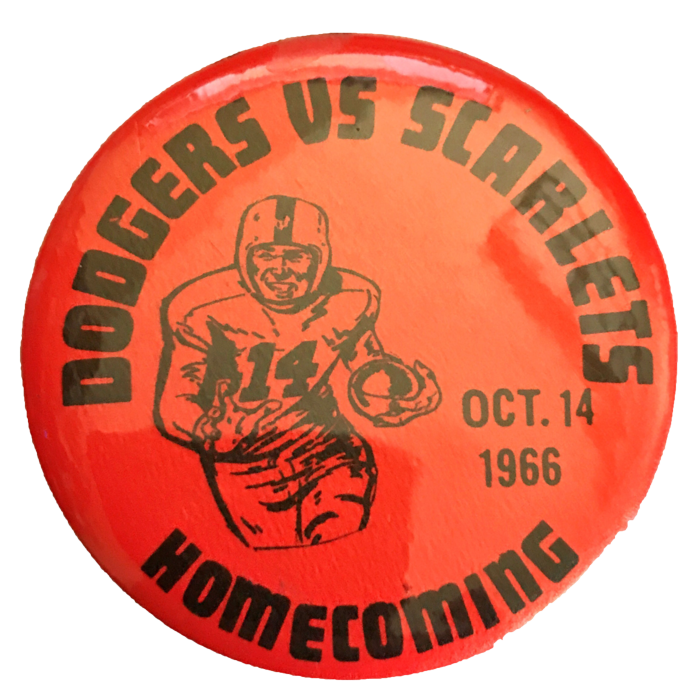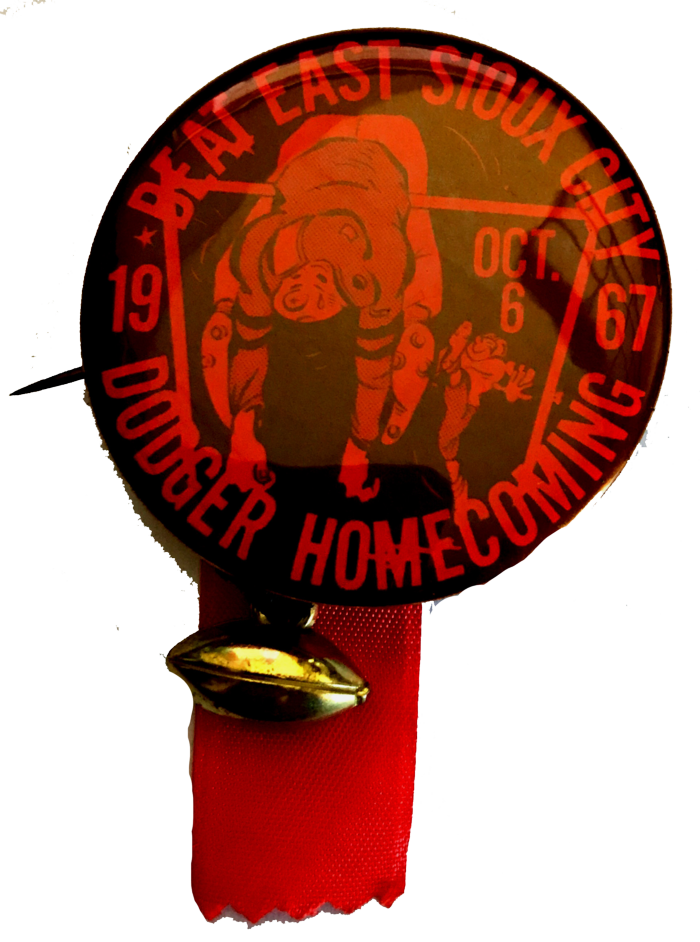 1965 1966 1967
Other Buttons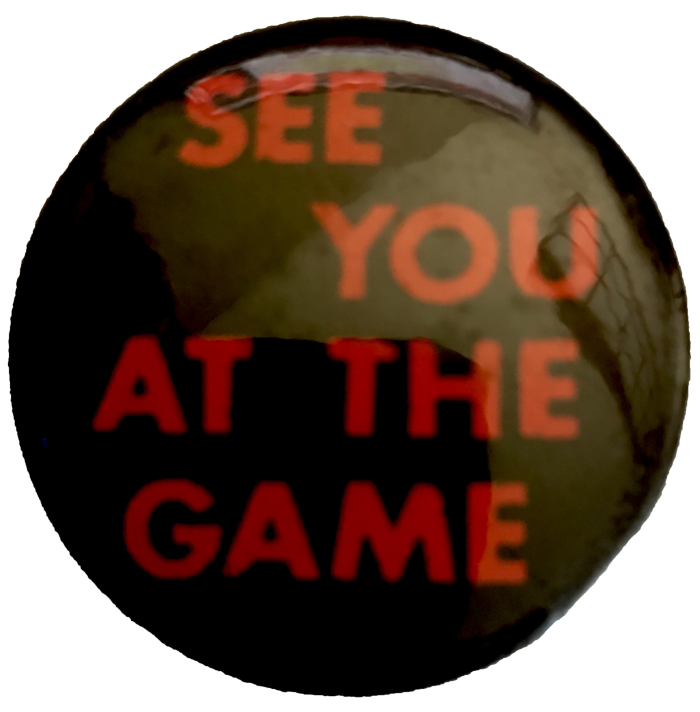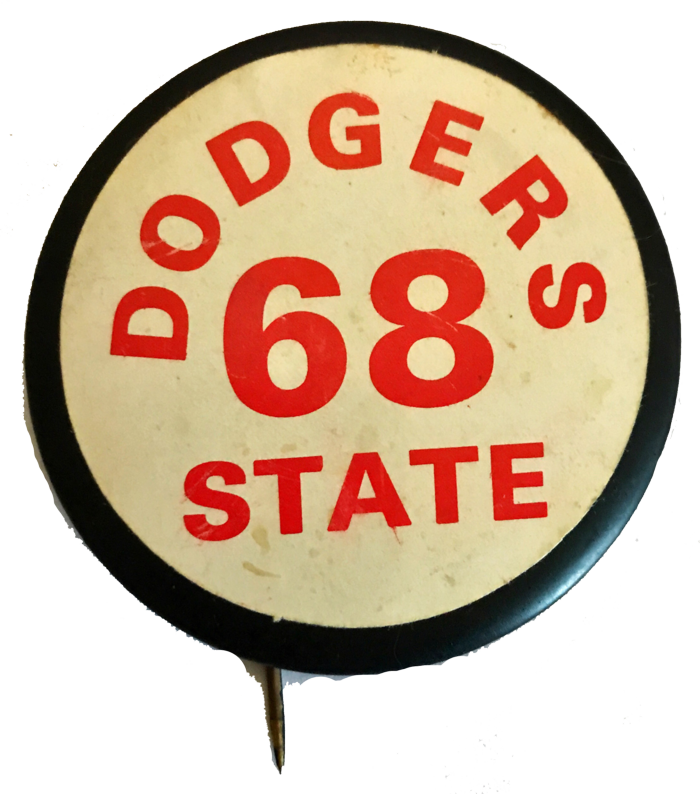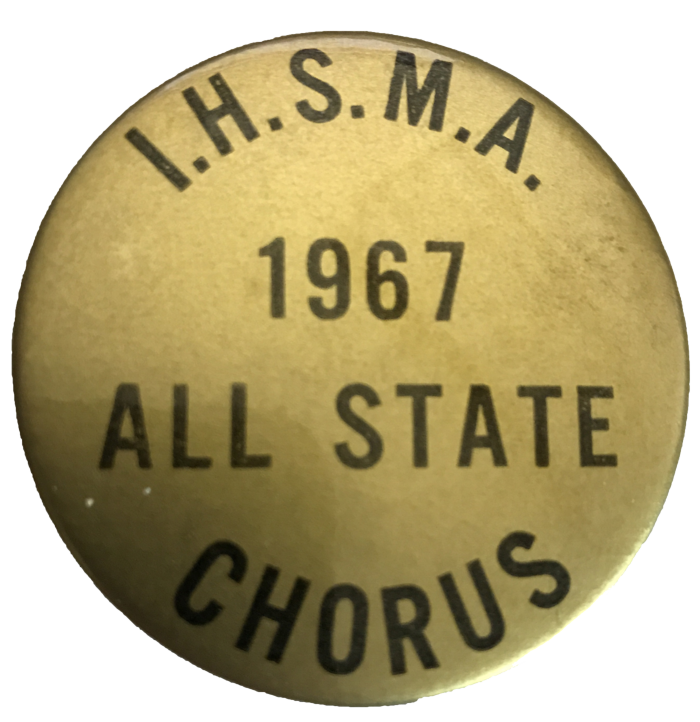 Thanks to Marilyn Hanson Yoder & Nancy Blair Meffe for allowing us to use their button collections.

CALENDAR FOR OUR SENIOR YEAR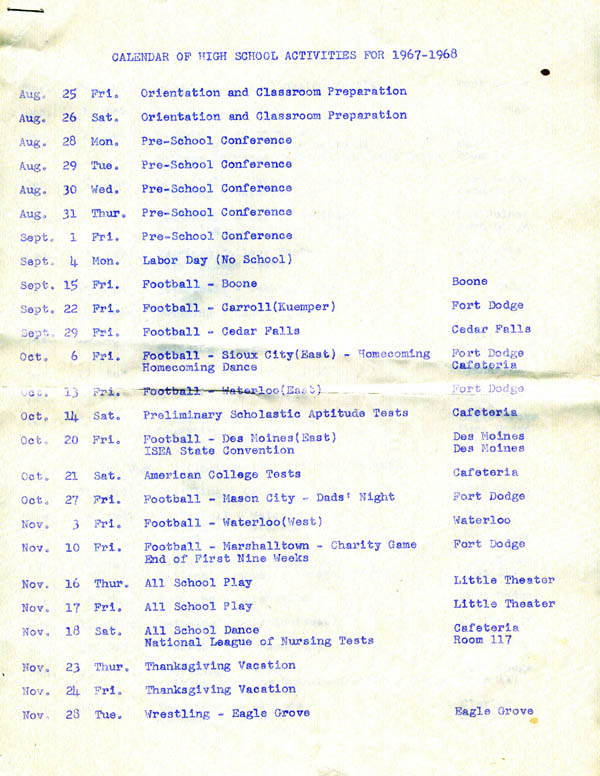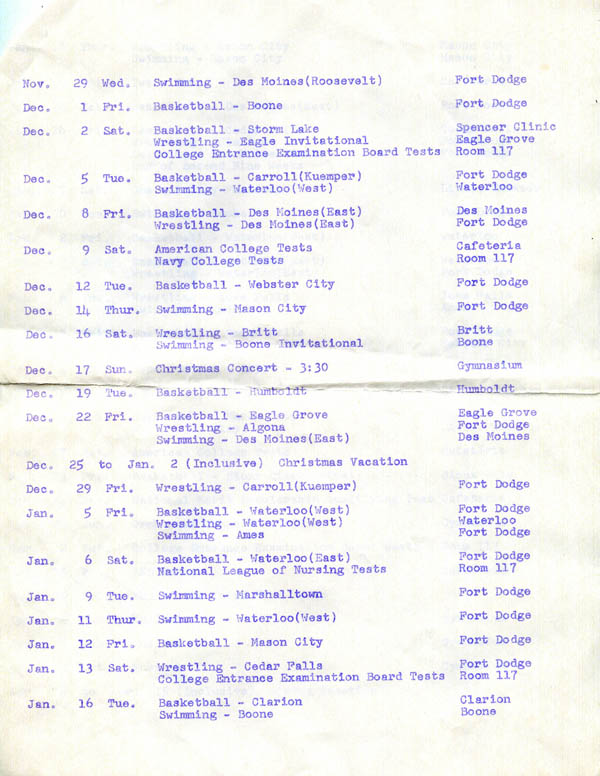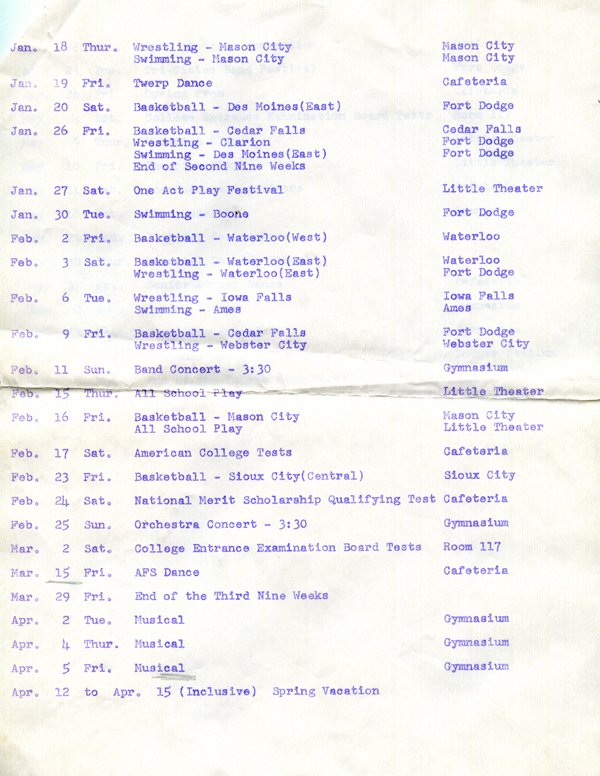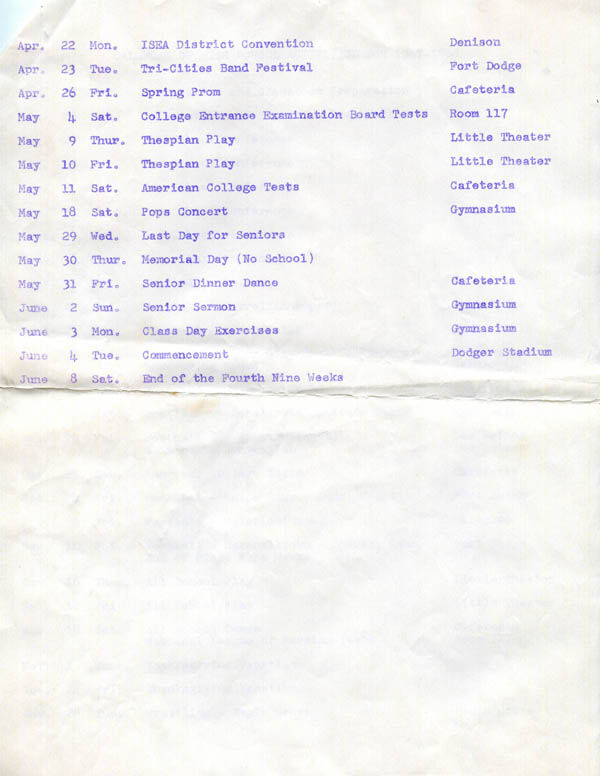 SPRING 1967 STUDENT BODY PREDIDENT CAMPAIGN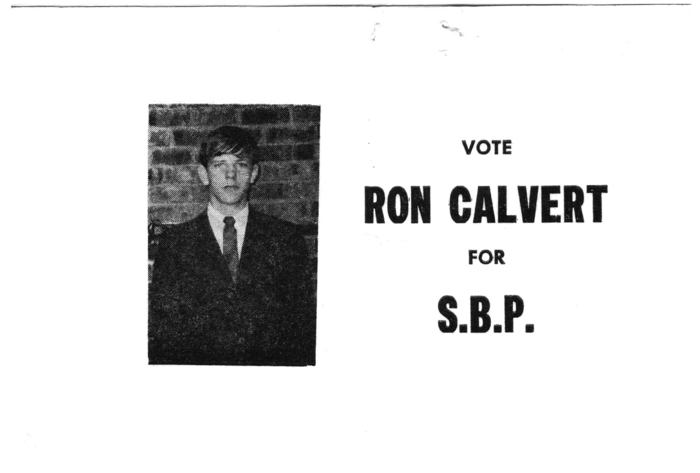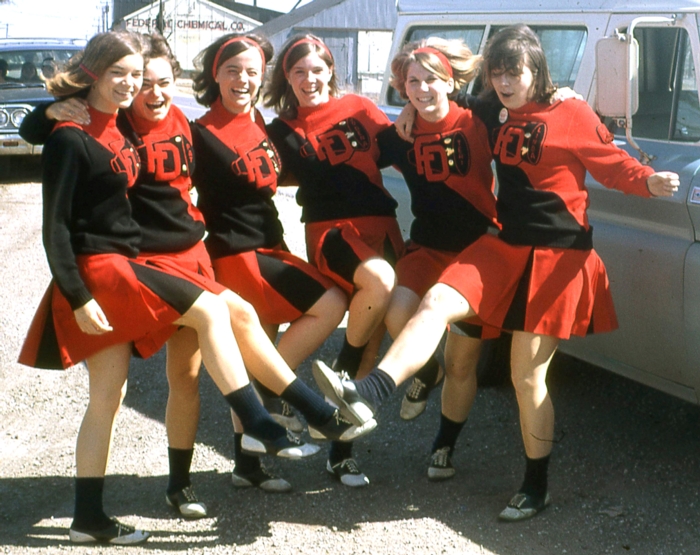 ---


Up Fort Dodgers, loyal and true.
Go Fort Dodgers, go.
Fling out your banners crimson and black.
Leading on to the foe.
Rah, Rah, Rah.
Danger's passed and victory at last.
Conquest is ever slow.
Bravely contend, we'll win in the end.
Fort Dodgers, go-o-o-o!

Aaaah, go ahead and sing and clap along - You know you want to!
We would like to thank the Fort Dodge Community School District, Jennifer Lane, Fort Dodge Senior High and Al Paulson - FDSH Director of Bands for their generosity in allowing us to use this music on our website.
---
Hail to you Fort Dodge, hats off to you.
Ever you'll find us loyal and true.
Firm and undaunted always we'll be
Hail to the school we love. Here's a toast to thee.